What is the Peak Performance Program?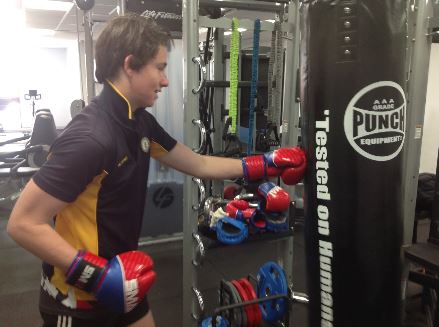 Peak Performance Sports Program is a select entry program for talented athletes enrolled in Horsham College. The program is tailored for Horsham College students who are committed to achieving their best in their chosen discipline whilst expanding learning opportunities within the iVET program. Entry into the program is a privilege that requires total commitment from the athlete in their physical performance and theoretical requirements .
The program involves partnerships with the WestVic Academy of Sport and coaches and qualified strength and conditioning coaches.
The program encomposses two components;
Peak Performance Elective (Year 9 and 10)
WestVic Academy of Sport Membership (Year 7-12)
Please follow the WestVic Academy Youtube Channel for more information about the athletes and programs available
What is the structure of Peak Performance at Horsham College?
Peak performance is a year long elective. In Year 9 students have 4 periods a week and in Year 10 they have 5.
Four periods of strength and conditioning programs (Three in Year 9) – these periods will be conducted in the Peak Performance Centre.  All programs will be developed by qualified strength & conditioning coaches (Australian Strength and Conditioning Association qualified)
One period a week which covers the iVET course requirements – Basic energy systems, muscle groups, fitness tests, conditioning regimes, major fitness components, conditioning techniques, specialist knowledge and overtraining.
At the end of Year 10, students will have the equivalent of 2 VCE units completed. This will enable students the opportunity to train at our weights room and travel to other training facilities if required.
What is our partnership with WestVic Academy?
Horsham College and the WestVic Academy of Sport partnership will start in 2018. Up to 10 students in Years 7-12 will be offered membership from the academy. The aim of the partnership is to provide services to these athletes which they could not otherwise access, therefore completing and complementing their current coaching, training and competition environments. Membership will include up to $300 of financial support annualy from the academy.
WestVic Academy of Sport services may include:
coaching
strength and conditioning support
sport psychology services
Nutritional advice
fitness testing and other personal development.
Where will the students train?
Both classes operate out of the newly refurbished peak performance centre (GYM 2). The centre includes cardio equipment (treadmills, spin bikes, cross trainers and a rower). In addition the students have access to a Syngry 360 training apparatus and weights and racks..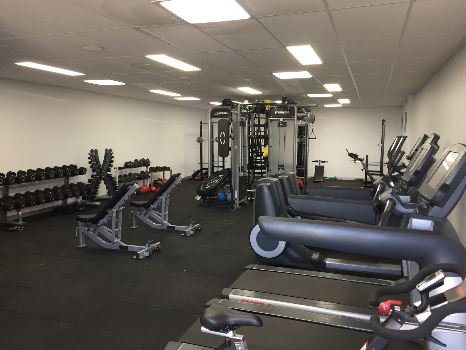 How do you apply for Peak Performance and/or WestVic Sports Academy Membership?
Peak Performance Elective
Students are to use the following link to apply for the relevant year level program.
Applications for Peak Performance will close on Friday October 27th 2017.
WestVic Academy of Sport Membership
Parents must nominate their child using the following link
WestVic Academy of Sport Application Link
Applications for WestVic will close on Friday November 10th 2017.
What is the selection process?
Peak Performance Elective
The Peak Performance selection panel will be; Peak Performance Coordinator/s, Health and PE Learning Area Head and a Year Level Coordinator.
The selection of students will be based on;
  Students selecting peak performance on the subject selection day
  Students completing the online application form nominating their highest level of representation, sporting achievements and performance goals for the following year.
  The panel will meet and decide on the Year 9 and 10 classes for the following year. The panel will take into consideration the student application and their suitability to commit to the student expectations for the elective.
WestVic Academy of Sport Membership
The WestVic Academy of Sport selection panel will be; Peak Performance Coordinator/s, Health and PE Learning Area Head and the Principal.
The selection of students will be based on;
  Parent Nominations (see application links)
  Student level of representation
  A consideration for the level of disadvantage of individual students in achieving their sporting goals
Peak Performance Program Documents
Contact information
Health and PE Learning Area Head: Elizabeth Klinge (5381 7110)
Strength and conditioning coaches: Rod Kirkwood (53817 110) or John Wood (5381 7109)