The QuickSmart program aims to enhance individual student's potential with activities to increase fluency in basic mathematical and literacy skills, whilst helping to develop confidence, participation, high self esteem, respect for others, and a sense of personal achievement.
QuickSmart is an innovative program.
It focuses on the role of automaticity, the immediate recall of basic information.
QUICK – in the response time
SMART – in the strategy use when learning the basic skills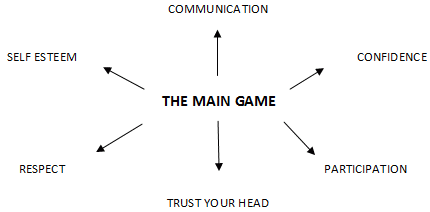 Ultimately "THE MAIN GAME " is to assist students so they can engage more actively in the class environment.
The Horsham College QuickSmart program aims:
Meet the individual students needs at their own pace
Increase fluency in basic numeracy and literacy skills
Provide students with opportunities to self monitor and receive immediate feedback
Emphasize the usefulness and relevance of number facts and literacy skills in the classroom
Acknowledge the sense of achievement and success
Develop confidence and high self esteem when they re engage in the classroom
Enhance students abilities to take responsibility for themselves
Work in small groups to reduce attention seeking behavior
Assist students to recognize their own strengths and potential
Parent feedback:
More enthusiastic due to understanding without being growled at for not understanding
My son is much happier  – his self esteem is higher and he feels proud of himself
My daughter is more interested and less frustrated in everyday simple tasks
Finds it fun and talks a lot about it
He feels more capable, therefore making him more interested and applying more effort
More likely to try at using maths on a daily basis. Very proud of her times tables
Student feedback:
Showed me different ways to get answers
When I go to the shop I can now add money up
Quicksmart is a big help – can I do this again?
Quicksmart has helped me know how to multiply pieces of timber to cut them to size
Helped me to ask questions and for help
More confident around teams and in class
I have learnt a lot of new words and what they mean
It made me feel smart and better about myself
If I get something wrong, I have learnt in QuickSmart that you just try again
When I am going to buy something, I know how much change I'm going to get back
Learning different words on OZCAAS (Computer Software)
Learnt how to read more clearly in front of other people
Bev Pyers
QuickSmart Team Leader
Phone: 03 5381 7170
pyers.beverley.m@edumail.vic.gov.au